Leela because she grew up as a cyclops-orphan, and Fry because all of his people from the 20 th century are gone.
When Fry gets embarrassingly drunk at Oktoberfest, which by now has become a stately and refined affair, everyone but Leela abandons him.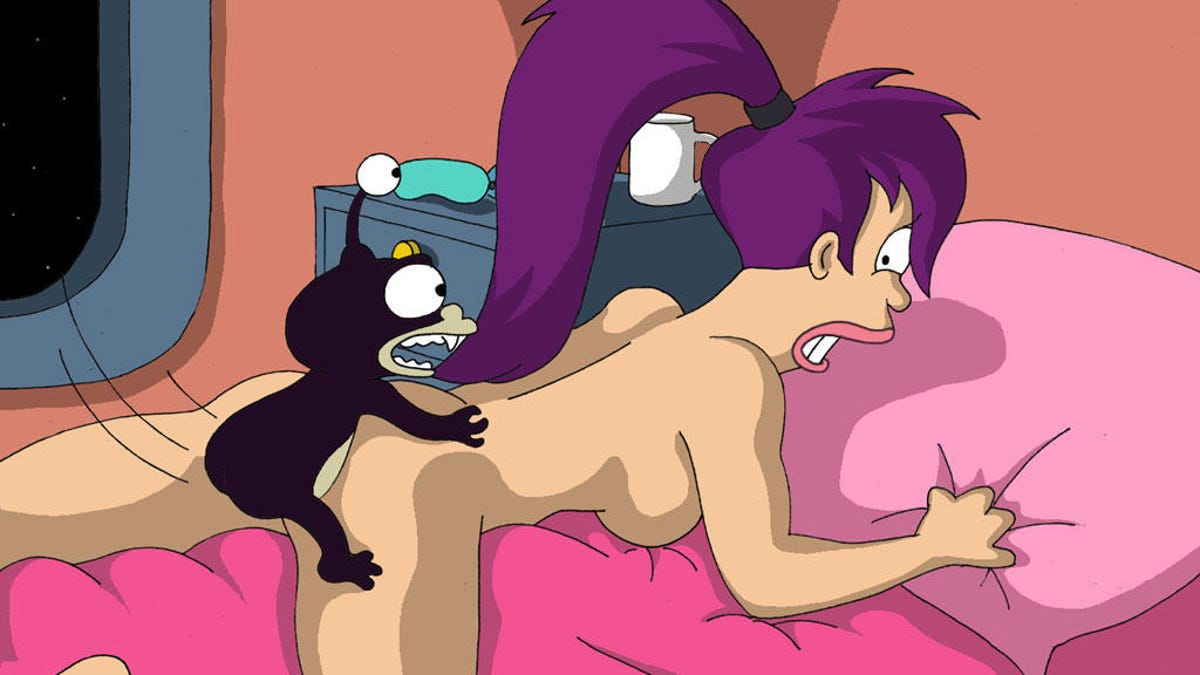 Leela even henpecks Fry a bit, dragging him away from a conversation with Bender after Bender makes an offensive remark.
After Leela has saved the crew from "pre-life", as she reflects that she is happy with her choice to return to adulthood with her friends, she and Fry share a meaningful glance, but nothing more.
Description: Leela is impressed, even to the point of wanting to kiss Fry, but not enough to overcome her aversion to Fry's grotesque body--she refuses to touch him. The friendship deepens in " The Cyber House Rules ", as Fry makes an effort to convince Leela that she doesn't need a fake eye grafted onto her forehead.